"Kakiteru-Hime"
"Kakiteru-Hime" (Princess Kakiteru) is a new type of Hoshi-Gaki (Semi-dried persimmon) produced by new and original manufacturing methods we invented at Kabuchan Nouen. It is coloring-free and preservative-free, to keep its most of natural Kaki's color and deliciousness. Nutrition value of Kakiteru-Hime is almost the same as usual Hoshi-Gaki.
In order for anti-oxidation, conventional Hoshi-Gaki is fumigated by sulfur in its production process to keep its quality, while our newly developed unique production process for Kakiteru-Hime allows us to eliminate this process, which makes it more natural.
In addition, Kakiteru-Hime is produced inside the factory, not dried in the sun unlike conventional Hoshi-Gaki. Therefore the weather condition doesn't affect the quality of KakiTeru-Hime, and it is free from harmful substances that makes it safer product.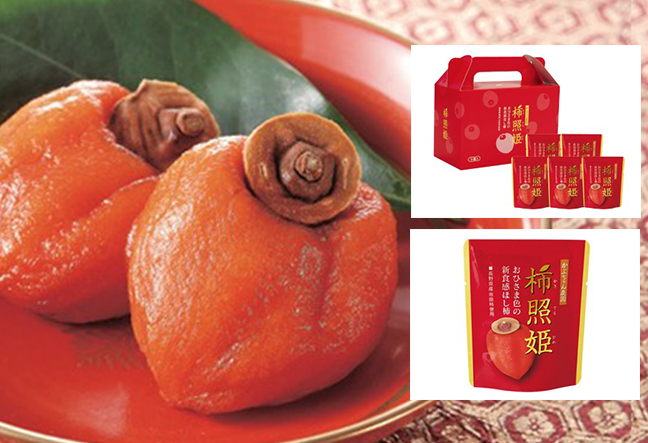 【 Features of Kakiteru-Hime 】
● Ready to eat. Can be stored at room temperature.
● Additive-free and coloring-free.
● Beautiful appearance with natural Kaki color.
● Moist and soft texture.
● Gentle sweetness that evoke a image of beautiful sunshine.
● Exclusively using the persimmon "Ichida-Gaki" produced in Nagano Prefecture.
"KAKI CANDY"
Kaki Candy is to feel relieved and mellow melts in your mouth.
It has been given an extract of Ichida-Kaki which is Japanese kaki persimmon concentrated fruit juice and add brown sugar.
It's covered your throat preventing from drying.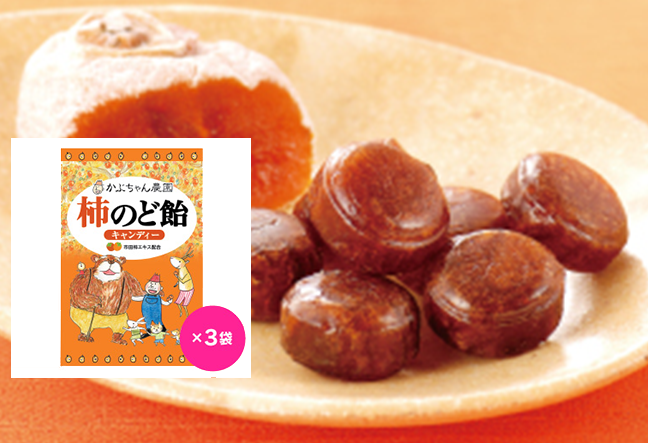 【 Features of Kaki Candy 】
● Polyphenol 146mg par one package
● Containing brown sugar in Okinawa and Extract of Kaki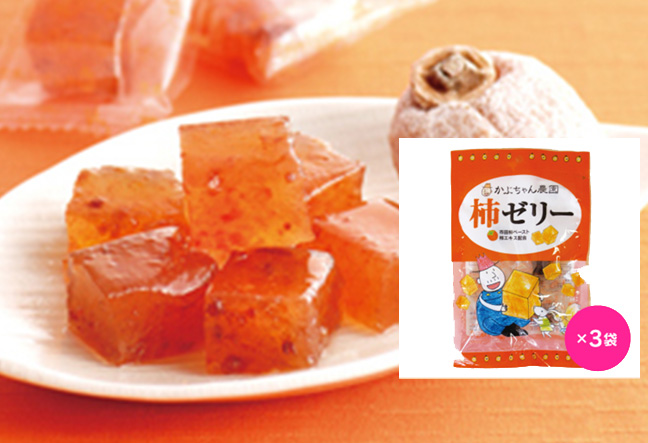 "KAKI JELLY"
Delicious jelly is produced by Ichida-Kaki is a special product of Shinshu meets agar.
Ichida-Kaki made into the paste still keeps old familiar taste of Hoshi-Gaki (Semi-dried persimmon) and enjoy soft texture.
Subtly sweet flavor of "Kaki Jelly" is snackable foods as an individual packaging when fell to have sweet food a little bit at anytime, anywhere.